Main Content
Featured Properties
16021 GULF BOULEVARD REDINGTON BEACH, FL 33708
$2,500,000
16015 REDINGTON DRIVE REDINGTON BEACH, FL 33708
$2,499,000
15912 REDINGTON DRIVE REDINGTON BEACH, FL 33708
$1,525,000
16108 4TH STREET E REDINGTON BEACH, FL 33708
$1,399,900
305 162ND AVENUE REDINGTON BEACH, FL 33708
$1,250,000
404 161ST AVENUE REDINGTON BEACH, FL 33708
$1,195,000
398 161ST AVENUE REDINGTON BEACH, FL 33708
$1,175,000
307 161ST AVENUE REDINGTON BEACH, FL 33708
$1,100,000
15803 GULF BOULEVARD REDINGTON BEACH, FL 33708
$999,000
5 158TH AVENUE REDINGTON BEACH, FL 33708
$849,000
The Ambrosio Group
The Ambrosio Group concentrates in assisting Sellers and Buyers with their Real Estate needs in Pinellas, Hillsborough, and Pasco with a special focus on Beach communities.
As an investor, we can help you find the right property for your needs, by working with a designated CCIM agent (Certified Commercial Investment Member). When International transactions are needed, we have a licensed Certified International Property Specialist (CIPS) who can provide those services. Our professional team ensures that YOUR transaction goes as smoothly as possible by choosing the right people to assist in the different aspects; Real Estate is not a one person show, it takes dedication and knowledge to make sure of this. Our agents invest their time and energy to get the most and the best results providing educated advice to our clients. If you need a dedicated professional to help you through the maze of buying and selling your home or your next investment property we'd love to help.
Read More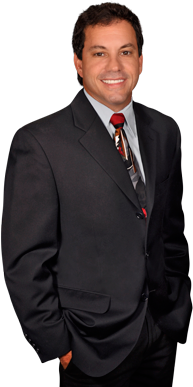 Testmonials
What Our Clients Say?
The Ambrosio Group is a great real estate company. Would highly recommend their help . We like the company so much we list our condo !!! Thank You
Ron
Frank was tremendous on getting this deal done. I had to wait 90 days for the house to come on the market and Frank got everything taken care of and if anything popped up I could call him and he took care of it immediately. I have already recommend two of friends to Frank and their home search went very successful. I would recommend anyone who is looking for a home to give Frank a call.
Harriman
I have called on Mr. Ambrosio several times and he has always been prompt in assisting me. Frank has also sold homes for me in the past. Within a month my homes sold. One was in the process of being gutted when he sold it. Just what the clients were looking for to personalize their home for themselves. Thank you Frank for doing such an amazing job in a timely fashion. Your great!
Mary Alice
Read More